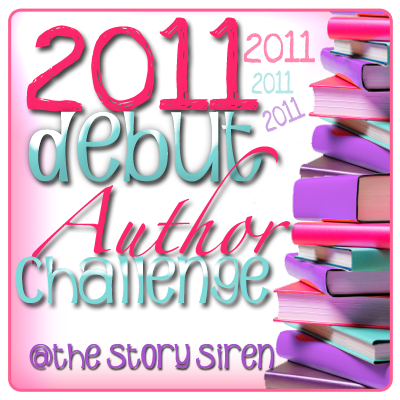 So the blog isn't even complete yet, and I'm signing up for my first challenge! It was on my resolutions list for 2011, and I thought I'd wait until everything was up and running, but I'm just so excited about it I couldn't hold off! I only recently found out about this fabulous challenge hosted by
The Story Siren
at the end of last year, and I'm stoked to be a part of it this year. I'm setting my goal at the minimum this year - only 12 books! Since I'm new at this, I don't want to overwhelm myself right off the bat. However, I'm totally up for surpassing my goal. ;D Below are some of the titles I'm interested in getting my hands on this year:
Warped by Maurissa Gui Bord
Unearthly by Cynthia Hand *
Timeless by Alexandra Monir
Waterfall by Lisa T. Bergren
Across the Universe by Beth Revis *
Vesper by Jeff Sampson
Choker by Elizabeth Woods *
Angelfire by Courtney Allison Moulton
Haven by Kristi Cook
The Iron Witch by Karen Mahoney
Wither by Lauren Destefano *
Entwined by Heather Dixon
Between Shades of Gray by Ruta Sepetys*
Enclave by Ann Aguirre
Kat, Incorrigible by Stephanie Burgis*
The Emerald Atlas by John Stephens *
Starcrossed by Josephine Angelini
Ruby Red by Kerstin Gier
* Indicates I already have a copy of the book, being either an ARC edition or a bought copy, and that these are definite picks for my list.
So, yeah, obviously way more than twelve, and I'll probably end up updating this list a lot. There are a lot of fabulous books coming out that I want to read - I just hope I'll have time to get through even half of them!