"Waiting On Wednesday" is a weekly event, hosted by Jill at
Breaking the Spine
, that spotlights upcoming releases that we're eagerly anticipating.
This week I have three titles I'm really eager to read, all coming out next week.
by Cecelia Ahern
(January 2011)
Tamara Goodwin has always got everything she's ever wanted. Born into a family of wealth, she grew up in a mansion with its own private beach, a wardrobe full of designer clothes and all that a girl could ever wish for. She's always lived in the here and now, never giving a second thought to tomorrow. But then suddenly her dad is gone and life for Tamara and her mother changes forever... (click for more).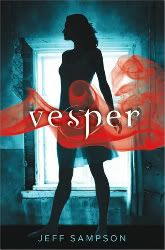 by Jeff Sampson
January 2011
Emily Webb is a geek. And she's happy that way. Content hiding under hoodies and curling up to watch old horror flicks, she's never been the kind of girl who sneaks out for midnight parties. And she's definitely not the kind of girl who starts fights or flirts with other girls' boyfriends. Until one night Emily finds herself doing exactly that . . . the same night one of her classmates—also named Emily—is found mysteriously murdered... (click for more).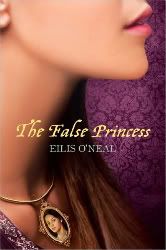 by Eilis O'Neal
January 2011
Princess and heir to the throne of Thorvaldor, Nalia's led a privileged life at court. But everything changes when it's revealed, just after her sixteenth birthday, that she is a false princess, a stand-in for the real Nalia, who has been hidden away for her protection. Cast out with little more than the clothes on her back, the girl now called Sinda must leave behind the city of Vivaskari, her best friend, Keirnan, and the only life she's ever known... (click for more).
What are you waiting on this Wednesday?